OBSTACLE-BASED MOVEMENT TRAINING
ALTITUDE MOVEMENT
Where staying fit is play. Where you train your body & mind to overcome an ever-changing assortment of challenges. Where you play to build strength, coordination, confidence, and mental toughness so that you are ready to conquer any obstacle!
If You're Gonna Move,
Ninja Warrior…Parkour Athlete…Obstacle Course Racing
MOVE WITH ALTITUDE!
We can teach you, prep you, guide you every step of the way, no matter what level you are starting at, and what level you want to climb to.
Our trained staff can work with you on your goals and help you achieve the height you want to reach. So if your gonna move, move with ALTITUDE!

WARRIOR COMPETITIONS
It's in your blood, be better than yesterday, be better than the next guy, be the best you can be. Competition is not just an event, it's a way of life. Compete both locally and nationally to test your training and test your limits. Altitude hosts competitions in an energetic, supportive environment for kids and adults alike.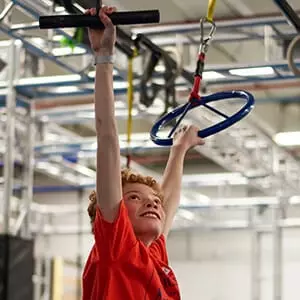 CLASSES
Our staff celebrates your child's energy by channeling it into ninja, parkour, and OCR movement training under the guidance of expert coaches. Altitude offers classes for all ages, so anyone can have fun overcoming obstacles and staying fit.

EVENTS/ PARTIES/ RENTAL
Who wants the kiddos to move while pushing their limits, like a Ninja Warrior or Parkour athlete, for their birthday? Everybody! Your child is special to you and special to us! Let us bring the Ninja Warrior or Parkour Chase Tag fantasy to life while celebrating your child on their birthday! Altitude offers safe, stress-free events and parties with exclusive gym access, coach floor support, structured play, a celebration room, and plenty of staff to help set up and take down.

FUNDRAISERS
Kids get to expend their energy swinging, jumping, and flying, schools get paid to offer the experience to their students. It's a win-win! Challenge students to move physically outside their comfort zones. They'll move over, under, around, and through obstacles and up the Warped Wall. Altitude offers a safe, stress-free event with exclusive gym access, structured play, and coach floor support.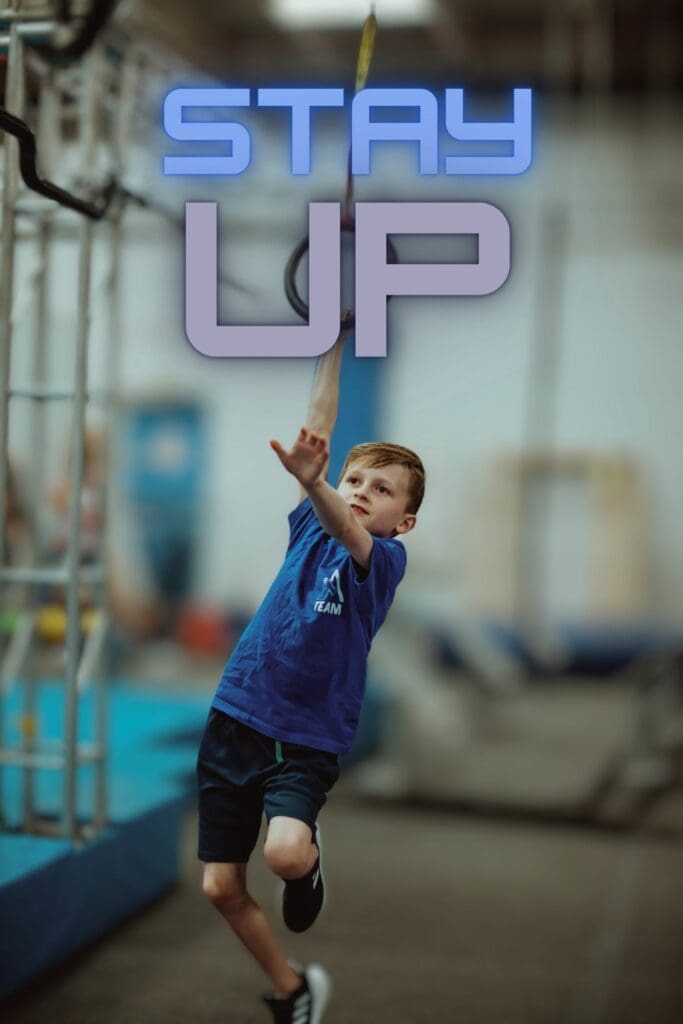 Stay Up on Altitude!
Check here for the latest events, news, and promotions!
---
New Classes Started in October
Mommy's Time-Out Tuesday at 11am. Mama's this is your chance to get in a workout, led by Coach Jackie, designed specifically for your body and your challenges. Meanwhile, your kids are having a blast on the Ninja equipment supervised by Coach Corey. Twice the Fun Tuesday at 10 am. Coaches Corey and Jackie are leading this parent-kid team class. They will lead you and your child through Ninja obstacles to challenge you and your family. Work hard, play hard, grow together!
Loyalty Reward!
Are you looking for some quality family time at an affordable price? Tell your kids to put down those screens and join our NEW Open Gym Membership! Ask the front desk for more details.
Ninjaween!
October 22nd from 2:30-4:30, awards presented at 4:30. Test your skills in our Ninja and Parkour Skills Competition. Each athlete will be presented with 8 tasks to complete to the best of their ability and 3 chances to complete it.
The punch pass is here
Crazy hectic schedule? The punch pass is designed with the busy family in mind. Use it for our Open Gyms and our Adult Fitness classes to get a great price at your convenience.
Get Event, News & Promotion Updates
Join Our Mailing List for Altitude Ninja Announcements
What Customers Say
About Us
– JORDAN BAER
Altitude has been amazing for our 5 year old son. He always looks forward to his Saturday morning class and they do a good job of wearing your kiddo out. His confidence has grown since we started coming and I see that transferred over to our everyday lives as well. The coaches are positive, awesome, and push your kids to stretch their boundaries. We are moving states this upcoming week and will really miss this place. I highly recommend this gym for kids of all ages.
– ALEX SAYAKHAM
Really nice staff, some pretty challenging obstacles for all ages and experiences. They even have a 10, 12, and 14ft vert wall.
– SERINA HOLBROOKS
I had such an amazing experience here! Wanted to keep up with my training while visiting and they brought me in like I was one of theirs! Can't wait to come back when I come home to visit! I had so much fun, and meeting and training with Tyler Gillet was the bomb!
– A REVIEWER
My son loves this place. We have only been there 3 times, but it has been a very positive experience for him each time. The staff are very friendly and the coaches are great with the kids. I wish we would've found this place sooner.
We Donate, and So can you!
Look into contributing to Care and Share